The Daniel Bollard Pub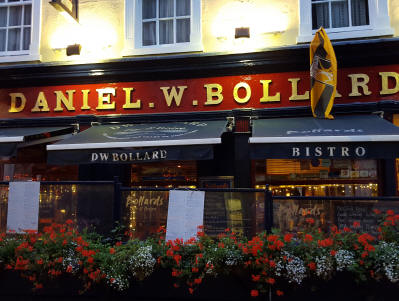 With a famous Irish fiddler - Tricia Hutton who played for the "Lord of the Dance" and her Irish drummer/guitar accompaniment. She told us what makes Irish music - Irish!
---
The Kilkenny Medieval Mile was awash in gold and black even these little gnomes in a storefront window.

---
Goodbye Cape Clear
Day 13
We said are sweet adieus to the rocky roads, the dark cliffs, the quaint harbor, and the most cordial Irish folk - ever, and boarded the ferry back to Baltimore. We stopped to see the Cobh Heritage Museum with it's Titanic/immigration exhibit. http://www.cobhheritage.com/
.



After touring the museum, we decided to forgo the kissing of the Blarney Stone and opted to go to Kilkenny to give us more time to explore "the medieval mile"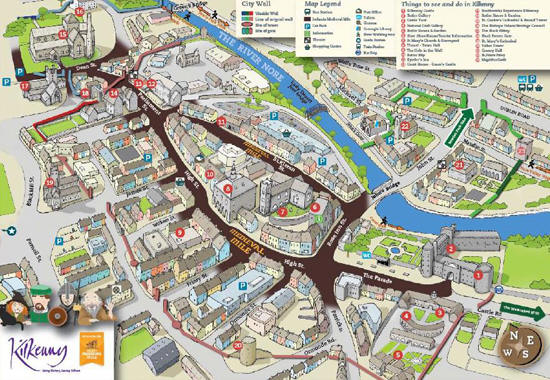 http://www.visitkilkenny.ie/ireland_medieval_mile_in_kilkenny
When we arrived at the Pembroke Hotel, it seem like the Ritz Carlton. It was a beautiful hotel in the heart of the Medieval Mile. You can see the Kilkenny Castle just a couple of blocks from "PH".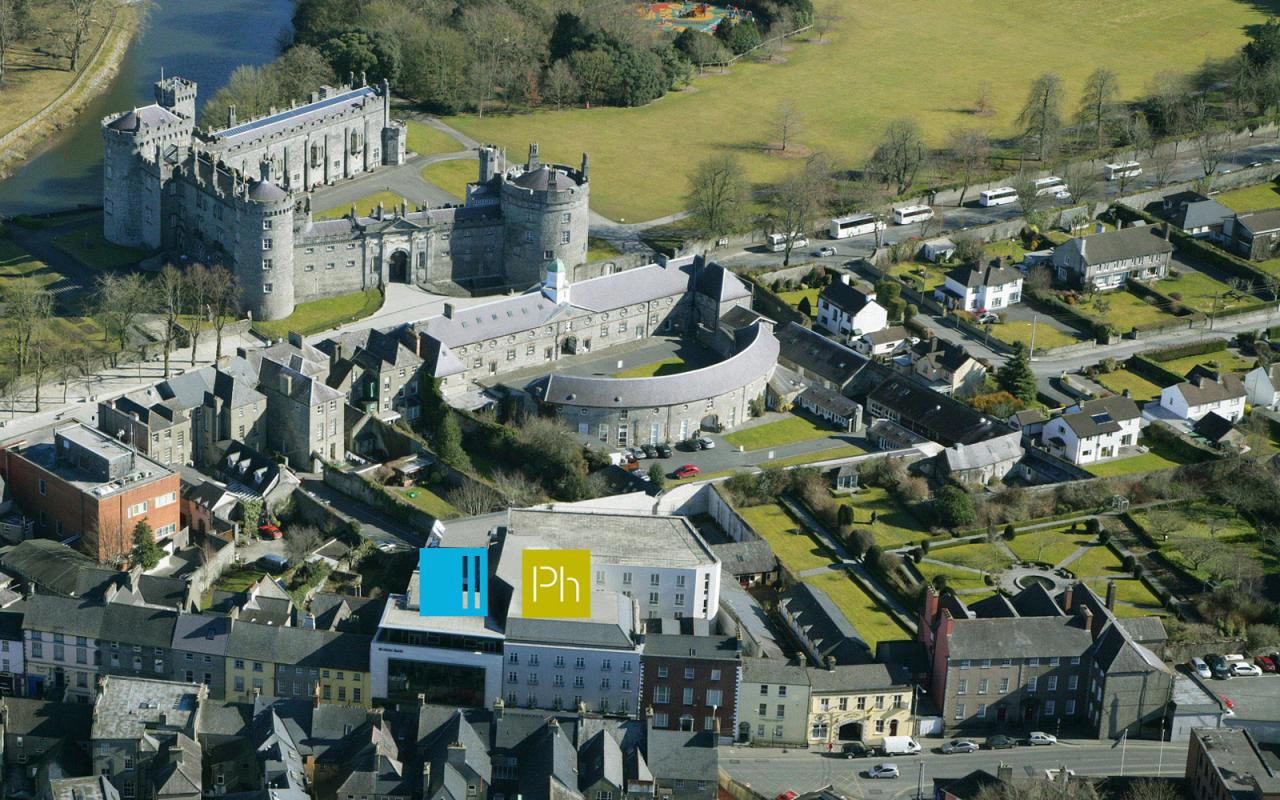 Larry went right out to explore the area while I rested in luxury I actually took a real shower and washed my hair! Larry was so impressed with the Norman Castle that we decided to go back the next day to take the tour.
That night we walked the Medieval Mile which was bathed in a golden light with black checkerboard designs. It seems the Kilkenny team won the coveted Hurling Championship. https://www.youtube.com/watch?v=FwtgfwD2bNE
The whole town was thick with good-natured revelry. After a great evening at the Daniel Bollard Pub, Larry decided to go on the "Traditional Irish Music Pub Crawl." Feeling the "warmth" of the evening's Jameson, I opted to go back to the Pembroke. I loved taking pictures of the streetscapes as I made my way back to the hotel. That's when I came across the slightly "happy" young bloke who wanted to take my picture. But instead, I talked him into doing a selfie right there on the street.
---
Kilkenny Norman Castle

Day 14
After our "Full Irish Breakfast" at the Pembroke, we made our way to the famous 17th century Kilkenny Castle. Unlike other castles we visited, this one was decorated to the hilt. Stunning dining hall, bedrooms, portrait hall, and even a tapestry room - with huge woven tapestries. No pictures were allowed inside, but I found some on line and there are plenty of outside pix.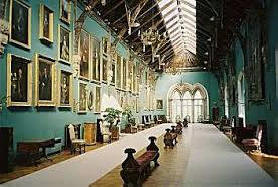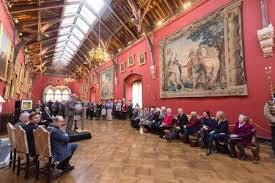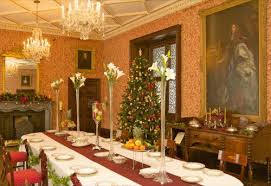 ---
Outside pictures and grounds

After the tour we did some shopping and hopped on the bus as we made our way up north towards Dublin - stopping at Glendalough's famous, ancient Monastery and Graveyard.
---
Click Here to go to go to Day 14 - This 'n That
Days 15-16
Glendalough's Monastery; Titanic; the Holy Grail
---