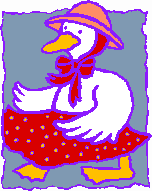 Collections of Books
Ahlbert, Janet. Baby's Catalogue. Peek-a-Boo.

Anglund, Joan Wash. How Many Days Has Baby to Play?

Asch, Frank. The Last Puppy. Just Like Daddy.

Asquith, Ros. My do it!

Bailey, Debbie. Grandma.

Berenstain, Stan. The Berenstain Bears Are A Family.

Bradman, Tony. This Little Baby.

Breeze, Lyn. This Is Baby's Playtime.

Bridges, Margaret Park. Am I big or little?

Brown, Margaret Wise. Good Night Moon. Runaway Bunny.

Burningham, John. The Dog. The Baby.

Carle, Eric. The Very Hungry Caterpillar. Today is Monday

Calmenson, Stephanie. Good for you! : toddler rhymes for toddler times.

Carter, Margaret. Go Away William.

Casey, Patricia. Quack, Quack.

Chorao, Kay. Baby's Lap Book.

Cooke, Trish. When I Grow Bigger.

Dann, Penny "Little Barron's Toddler books" – over 20 titles

Degen, Bruce. Jamberry.

Eagle, Kin. It's Raining, It's Pouring.

Eastmen, P.D. Are You My Mother?

Field, Eugene. Wynken, Blynken and Nod.

Foord, Jo. The Book of Babies.

Fox. Mem. Time For Bed.

Gaban, Jesus. Tub Time for Harry. Harry Dresses Himself.

Gay, Michel. Take Me For a Ride.

Gliori, Debi. When I'm Big.

Graham, John. I Love You Mouse.

Gretz, Susanna. Frog in the Middle.

Grindley, Sally. Silly Goose and Dizzy Duck hunt for a rainbow, Eat up, Piglittle

Hale, Sarah. Mary Had a Little Lamb.

Hancock, Joy. Loudest Little Lion.

Hawkins, Colin. Farmyard Sounds.

Hayes, Sarah. This is the Bear.

Hill, Eric. Spot Books.

Hennessy, B. G. ABCD, Tummy, Toes, Hands, Knees.

Hood, Susan, Star light, star bright

Hudson, Cheryl. Bright Eyes, Brown Skin.

Hughes, Shirley. Noisy. Bouncing.

Jonas, Ann. When You Were A Baby.

Johnson, Angesa. Mama Bird, Baby Birds.
Kasza, Keiko. A Mother for Choco.
Kemp, Moira. Baa, Baa, Black Sheep.
Koper, Lisa. Daisy Thinks She is a Baby.
Kraus, Robert. Whose Mouse Are You?
Loveless, Liz. 1,2 Buckle My Shoe.
McGuire, Leslie. Where Are My Toys?
Martin, Bill. Chicka, Chicka, Boom, Boom. Brown Bear, Brown Bear. Here Are My Hands.
Mayer, Mercer. Just Go to Bed. Play With Me.
Miller, Virginia. Bartholomew Bear : five toddler tales
Morris, Ann. This Little Baby's Bedtime.
McNaughton, Colin. Little oops!, Little Goal!
Murphy, Mary, Here comes the rain
Nodset. Joan. Who Took the Farmer's Hat.
Nye, Naomi Shihab. Baby Radar
Ormerod, Jan. This Little Nose.
Ten in a bed
Perkins, Al. Hand, Hand, Finger Thumb.
Raffi. Everything Grows.
Rice. Eve. Sam Who Never Forgets.
Roddie, Shen. Good-bye, hello!
Roffey, Maureen. Bathtime.
Rogers, Paul. Somebody's Sleepy.
Ross, Anna. Say Bye-Bye. I Did It. Quiet Time.
Ross, Tony. Happy Blanket.
Rosselson, Leon. Where's My Mom.
Schwarts, Amy. A Teeny, Tiny Baby.
Theobalds, Prue. Wake Up, Teddies.
Van Laan, Nancy. Scrubba dub, Tickle tum
Watanabe, Shiegeo. Daddy, Play with Me. I Can Take a Bath. How do I Put It On?
Wells, Rosemary. Max's New Suit. Max's Ride.
Wilkin. Eloise. So Big.
Williams, Sue. I Went Walking.
Williams, Vera. More, More, More, Said the Baby.
Wood, Audrey. Oh, My Baby Bear. Piggies.
Wood, Jacki. One Bear With Bees in His Hair. Moo, Moo, Brown Cow.
Zolotow, Charlotte
. But Not Billy.
---
Collections of Nursery Rhymes:
Most nursery rhyme collections are found in the 398.8 sections of the library. Be sure to check both the juvenile and the easy book non-fiction sections. The following are special collections:
Mother Goose board books
– 5 volume collection

Nursery rhymes – kit with felt board pieces

Shelley Duvall's rock n Rhymeland – Video

1001 rhymes & fingerplays : for working with young children / compiled by the Totline

"
"Animal nursery rhymes" (sound recording) compiled by Angela Wilkes.
"Baby's nursery rhymes" [videorecording] / sung by Phylicia Rashad
---
My friend and fellow storyteller, Judy Nichols sent me the following:
In the library catalog look under the following subject headings:
-Storytime Activities, Fingerplays or Finger Play, Puppets, Children's Songs, Children's Libraries -- Activity Programs, Flannel board or Flannelgraphs, and Education (Preschool).
Search for related topics, such as Crafts, Games, Songs, Nursery Rhymes, Child Development and Cooking.
-Browse library shelves in Dewey Decimal categories: 372 for early childhood education and storytelling, 641 for cooking, 745 for crafts, 784 for songs, and 793 for games. Ask your librarian for additional suggestions
Judy Nichols has written a wonderful resource book called:
Storytimes for Two-Year-Olds. It is currently out of print but can be found in a library search.
Here are some of Judy's favorites concerning literacy:
Chupela, Dolores. Ready, Set, Go!

DeSalvo, Nancy. Beginning With Books.

Jeffery, Debby Ann. Literate Beginnings.

Kaye, Peggy. Games with Books.

Kuffner, Trish. Picture Book Activities.

MacDonald, Margaret Read. Bookplay.
Sitarz, Paula G. Picture Book Story Hours.
Toole, Amy L.
Off to a Good Start
Here are more books on choosing books, stories, and activities from Judy's bibliography:
Ernst, Linda L. Lapsit Services For the Very Young: A How-To-Do-It Manual
Bishop, Ashley, et al Ready for reading : a handbook for parents of preschoolers
Catron, Carol Elaine and Barbara Catron Parks. Super Story Telling: Creative Ideas Using Finger Plays, Flannel Board Stories, Pocket Stories, and Puppets with Young Children.
Greene, Ellin.
Books, Babies, and Libraries: Serving Infants, Toddlers, Their Parents and Caregivers
Using children's books in preschool settings : a how-to-do-it manual / Steven Herb and Sara Willoughby-Herb.
---
Creative idea books to extend stories and books:
Books by Mary Jo Huff
Fall frolic
/ by Mary Jo Huff ; illustrated by Jerry Jindrich.
Spring fling
/ by Mary Jo Huff ; illustrated by Jerry Jindrich
Storytelling with puppets, props, & playful tales
/ Mary Jo Huff ; illustrated by Marilynn Barr.
Summer surprise
/ by Mary Jo Huff ; illustrated by Jerry Jindrich
Winter whimsy
/ by Mary Jo Huff ; illustrated by Jerry Jindrich.
Themeasaurus I & II by Jean Warren
Toddler time / by Francesca Simon ; illustrated by Susan Winter
Using children's books in preschool settings : a how-to-do-it manual / Steven Herb and Sara Willoughby-Herb
Story Stretcher books by Shirley Raines, et al:
Story stretchers for infants, toddlers, and twos : experiences, activities, and games for popular children's books
More story s-t-r-e-t-c-h-e-r-s : more activities to expand children's favorite books
Story stretchers : activities to expand children's favorite books

- Story stretchers for the primary grades : activities to expand children's favorite books
Website: