Handout for Parents on Early Childhood and Literacy
<![if !vml]>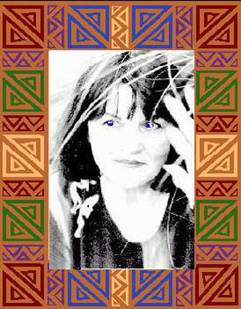 <![endif]>
Since 1981, Marilyn Kinsella from Fairview Heights, IL, has been telling stories. Her collection of hundreds of stories include: personal experiences, folk tales, literary stories and historical tales. Her style has been described as "animated." She uses "word imaging" to color enhance the story. For 16 years she worked as the storyteller at the Edwardsville Public Library, where she honed her skill as a storyteller and puppeteer. Since 2002, she has worked as a full-time, freelance, professional storyteller. To visit Taleypo the Storyteller, go to her website at www.marilynkinsella.org
TELLING STORIES
Telling stories is the first step to literacy. The child is using his imagination as he/she ties together the images as they flow into a story. Some children with attention deficit and learning disabilities are the ones who need storytelling the most. They are able to focus on one activity for 4 or 5 minutes and they aren't intimidated by squiggly black letters on a page, if they are having trouble reading. For more information on parents and reading, go to www.marilynkinsella.org , scroll down and click on "Teacher/Teller." There are many pages for parents and teachers as "tellers."
1. BABY-LAPSIT
(0 – 2 yr. olds) Setting the stage for future learning through stories. These stories will told in a very limited time frame, hit and miss, and spontaneous. As a parent (and your child's first teacher) you have the privilege of opening the world of story. A good rule of thumb – choose stories that are very short with rhythm and rhyme. It is good to accompany these stories with clapping and loving touches
· Nursery Rhymes – Mother Goose can be found in the 398.8 section of your library. Educators have written volumes on the benefits of these verses and language skills. If the sentiment expressed offends – then change it. Here is a fun site: www.mothergoose.com
· Fingerplays – There are many books with ideas for fingerplays. Some libraries have them in 372, 398.2, 793.4 and 796.13. You can present everything from rhymes to very simple folk tales right on the fingers of your hand!
· Lap puppets – This is great way to keep your child's attention. Either have the puppet recite the nursery rhymes, sing your songs, or just talk to your child before you go into your story. A favorite is Lambchop. I have included my ape puppet, Samantha, to many of my storytimes.
· Repetitive songs – This includes old favorites like "Row, Row, Row, Your Boat," "This Old Man…," and anything that you hear on TV such as (forgive me) – The Barney Song or the song from Blues Clues.
· Read – Don't concern yourself too much that your child does not understand the story. If you are reading one-on-one to your child, they are listening to your voice. There's a lot of learning going on that has nothing to do with the comprehension of the story. There are also many interactive one-on-one books like those by Tana Hoban (place words) or Eric Hill (Spot flap books). For an excellent resource, get Jim Trelease's Read Aloud Handbook.
(or Teacher) 3 to 5 yr. olds. Now the child is ready for some stories. It is important to keep the stories short – 5 minutes with lots of participation and visuals aids. This age group is presently my expertise. I worked with this age for 16 years at the Edwardsville Public Library. Many basic concepts can be taught during storytime including colors, body parts, shapes, size, numbers, letters…the list goes on. Visual aids include:
· Flannel boards. Many patterns with stories are found in the parent/teacher section with 371 - 372.6 call numbers. You can even make your own flannel board with a flannel-covered board and an artist's easel. You can draw your own pictures, cover them with contact paper, and put a piece of sandpaper on the back to adhere to the board§
· Prop stories – Telling the story with: pop-open Easter eggs with little story characters inside, a bag with story pieces, a story apron with pockets filled with story pieces, a story hat with objects from stories attached.
3. PERSONAL STORIES:
Kids love it when you tell them stories that happened to you. They don't have to be well crafted. The incident must have meant something to you for you to have kept the memory. So, go ahead and share it. Here are some story starters for you to share with your child:
The funniest thing happened at my ……birthday party, first day of school, a spelling bee, grandpa's house, etc.
You won't believe what happened one year when I went trick or treating…
My brother (sister) tricked me one year when he/she…
I was so scared one night…
My grandpa was a funny guy. I remember one time when he…
My first bike was a ….
PUPPETS, PUPPETRY AND LITERACY
Give the puppets a special place in the house. Avoid throwing them in with the rest of the toys. You can hang them on hangers, put them in plastic bags or special puppet box, place them in little chairs. It makes them more special when you treat them like friends instead of toys. Have some puppets go away on "vacation" while others come for a "visit."
INEXPENSIVE PUPPETS:
Make puppets on your hands, socks, or gloves.
Make easy finger puppets with felt or construction paper.
Make a monkey mitt with an old glove some Velcro dots.
Take apart old stuffed animals or go to Good Will and find used puppets. Most of them wash up and look as good as new.
Check-out puppets, prop stories, monkey mitts and more at your public library. Be sure to go the PRC Room at the public library in Collinsville for puppets and stages.
PUPPET STAGES:
Take a folding table and set it on it's side, then drape a sheet across it
Tack a sheet across the door.
Take an old large refrigerator box and cut out a hole towards the top for the child to stand inside.
VOCABULARY:
Puppet names (cat, dog, frog, bee)
Location names (living room, bookshelf, cabinet
Place words (on, in, over, against)
Feelings
Shadows
HIDE A PUPPET (or stuffed animal)
Alternate – let the child have a turn hiding the puppet and giving the clues
Give clues using place words – up, down, over, between, etc or directional words – to the right/left/turn around
WHO AM I?
Hide a puppet behind your back or in a box. Have the child guess which puppet is in there by giving clues: The puppet is green…likes to hop…says Re-neep! Etc
EMOTIONS:
Pose puppet and ask the child how the puppet feels
Puppet is sad – help me make it happy
Puppet is crying- why do think it is sad
Puppet is tired – what do we do when we are tired
SHADOW PUPPETS::
Turn a bright light onto a blank wall. Use your hands to make "handimals"
As children develop, so will their ability to perform more sophisticated puppet plays. They will reenact fairy tales or make up their scenarios. Encourage other family member to attend the puppet show and model good audience manners.
REFERENCES
BOOKS:
Author McCue, Lois
Title Learning letters through all five senses : a language development activity book / by Lois McCue ; ill. by Jula Libonn.
0876591063 $9.95
Mt. Rainier, Md. : Gryphon House, c1983.
76 p. : ill. ; 28 cm.

Author Chambers, Janet, 1959-
Title Ready, set, read : building a love of letters and literacy through fun phonics activities / Janet Chambers.1569761515 (alk. paper) : $34.95
Tucson : Zephyr Press, c2003.
226 p. : ill. ; 22 x 28 cm.

Author Schiller, Pamela Byrne.
Title Starting with stories : engaging multiple intelligences through children's books / Pam Schiller and Pat Phipps ; illustrations, Kathy Ferrell and Debi Johnson.
Standard No. 0876592973 (alk. paper)
Standard No. 9780876592977
Beltsville, MD : Gryphon House, c2006.
256 p. : ill. ; 28 cm.

Author Bennett-Armistead, V. Susan.
Title Beyond bedtime stories : a parent's guide to promoting reading, writing, and other literacy skills from birth to 5 / V. Susan Bennett-Armistead, Nell K. Duke, Annie M. Moses
WEBSITES:
Early Childhood & Literacy
Explores how early childhood experiences provide a foundation for literacy. Includes suggestions for caregivers. From the US Department of Education.
www.ed.gov/inits/americareads/educators_early.html
Education.com http://www.education.com/reference/earlyyears/?cid=43796
Ideas for parents on what to expect during the child's development that gets the child ready to read.
Partners for Literacy
http://www.fpg.unc.edu/~literacy/index.cfm
The Partners for Literacy (PfL) Curriculum is a research-based early childhood and parenting curriculum designed to promote school readiness for children ages 3 to 5.
Enchanted Learning
http://www.enchantedlearning.com/crafts/puppets/
Easy ideas to make puppets at home.
Puppet Central
www.marilynkinsella.org Scroll down to "Puppet Central"
for ideas on puppets and puppetry with original puppet plays