Adele Elizabeth Laumann Klein - artist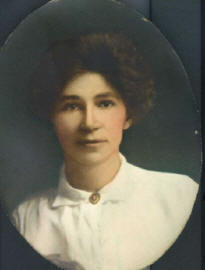 Adele had an art show in East St. Louis, IL in the early 1900s to show off her art. There is the tiger tapestry, statues and fine china in the picture. Her oils are not pictured.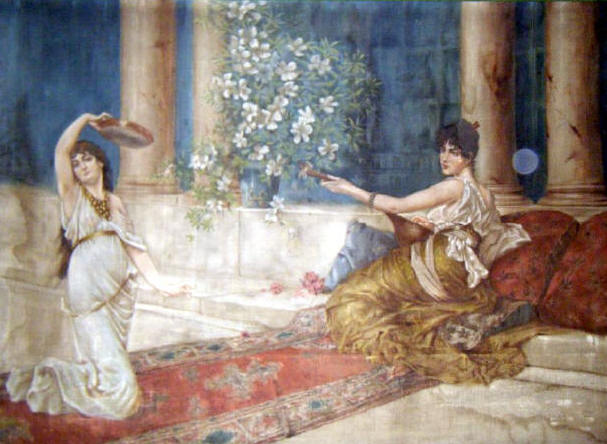 This tapestry is very large - maybe 6' across and 4' high. My niece Roni has the tapestries and graciously took these pictures for me. Can't help but notice the "ghost ball" in the upper right side. I know people don't believe they are ghosts, but they sure do show up in some old pictures. Both tapestries were painted in the early 1900s.
This is the picture of the violin lady. This tapestry is probably 5' tall and 4" wide.
My mom told me that she thought her mom had painted her three granddaughters - the two on top were my sister Melissa on the left and Me on the right. We both have dark brown hair. Mine is short and Melissa's is long and flowing. The violin lady is my only girl on the Klein side - my cousin Elaine. She died when she was 47. I like to believe that is her, too. Playing the violin and looking down at us.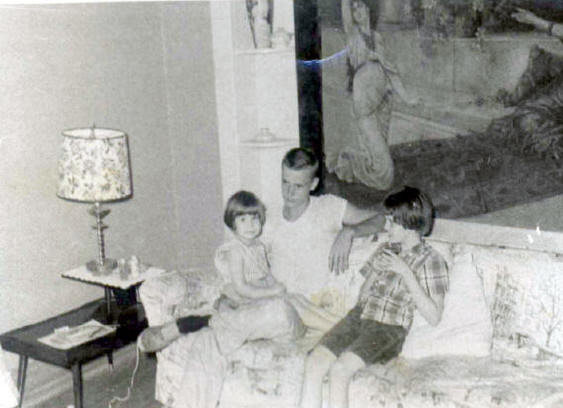 Here is a picture of the first tapestry that hung to the back of the couch for many years. This is a picture of Melissa (3), Chris (17) and Marilyn (10)You can barely see the grandma's vase in the upper left hand shelf next to the picture.