The Cape Clear International Storytelling Festival Storytellers





Dovie ThomasonUSA


Dovie Thomason is one of the most respected and admired storytellers of her generation in the U.S. Her ability to craft tales that not only enchant audiences, but also teach invaluable lessons about human nature and indigenous worldviews, has long made her a beloved contributor to schools, organizations and events around the globe. The wry humor and subtle graces that infuse Dovie's work enable her broad and modern appeal, while a lifetime of study and tradition-bearing ensures the deep cultural roots of her craft remain intact.

Dovie's journey as a storyteller and artist began with the childhood influence of her Kiowa Apache grandmother Dovie, whose name she proudly carries. From her grandmother, Dovie absorbed the stories of her paternal ancestors. These tales were told in the traditional way, intended not only to entertain, but also to gently teach and instruct. Imparting everything from practical advice to cultural values, these tales were coated with affection and humor, making them well-loved sources of both amusement and wisdom. These timeless stories would eventually form the core of Dovie's highly regarded repertoire.

www.doviethomason.com



Birgit Lehner, Austria

Birgit Lehner is a storyteller from Austria, living in Vienna. She worked as an actress and as a journalist before she discovered storytelling during a two years residence in France. She tells stories for all ages, ranging from kindergarten to retirement homes, and has also been performing in theatres and at international storytelling festivals in Austria, France, Germany, Greece, Hungary, Italy, Spain and Switzerland.

She often sings during her performances, accompanying herself on the guitar zither or on the accordion, and sometimes works together with musicians. In 2014 she released her first CD for children with stories, rhymes and songs. Birgit visited the 2014 Cape Clear Festival as an enthusiastic listener, nevertheless seizing the opportunity to tell herself during the Storytelling Swaps.

www.birgit-lehner.com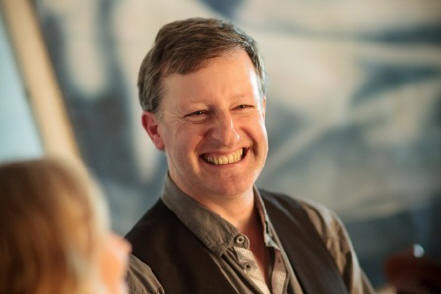 Michael Harvey. Wales

Michael has told stories both as a solo performer and with other artists
throughout the UK and Europe as well festivals in North and South America. Most of his work is in either English or Welsh and occasionally both at the same time! He is a familiar performer in the UK festival and club scene and draws particular inspiration from the Welsh oral heritage and landscape.

He is a winner of a major Creative Wales Award and has worked extensively with La Maison du Conte storytelling centre in Paris and was a featured teller at the National Storytelling Festival in Jonesborough USA in 2012.

www.michaelharvey.org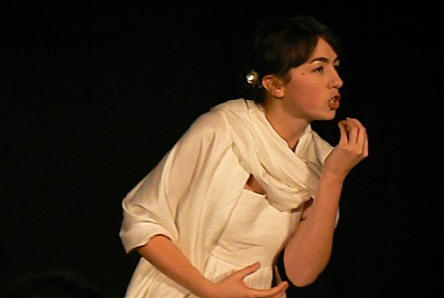 Clare Muireann Murphy Ireland, England and USA

Clare Muireann Murphy is a storyteller, writer, teacher (& curiosist). Clare has had some amazing storytelling adventures with all kinds of people including The Globe theatre, Royal Shakespeare Company, and the National Theatre. She has played around the world from Tennessee to Sao Paolo, from whiskey cellars to medieval round towers. She collaborates with & trains other tellers around Europe, teaches in universities, and writes fiction and essays. She lives in London.

Clare tells all kinds of tales from myths to modern, and is often described as a dynamic physical teller. She is honoured to be returning to Cape Clear Storytelling Festival.

www.claremurphy.org
\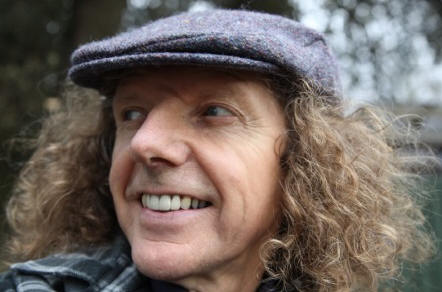 Colum Sands Ireland


Colum Sands has been described as a poet disguised as a songwriter and a singer disguised as a story teller but few dispute that he performs in a style that is truly his own.
For many years the County Down songwriter has been weaving songs and stories that have taken him to stages from around home to places like Berlin, Copenhagen, Hong Kong, Sydney, Jerusalem, Vancouver and Auckland. Colum is also a BBC radio presenter, has produced around one hundred albums, working with young musicians and veterans like Joan Baez and Pete Seeger, and he was shortlisted for three nominations for the 2009 Grammy Awards.

www.columsands.com


MC's DURING THE 2015 FESTIVAL MC's will include (various past & present members of the committee)

Pat Speight: Pat has told stories from Cork to Tennessee, Belfast to Montreal, North of England to Sardinia and many places in between. He has told stories to groups of two to 1200. A featured teller at festivals all over Ireland, England, and North America, is a regular visitor to Cape Clear. He was Storyteller-in-Residence to Cork County Council in 2002. He is the MC for the ever popular "Story Swap" event on Saturday afternoon.

Liz Weir: From County Antrim she is the founder of the Yarnspinner community storytelling groups in Ireland (1986). She was Director of the Ulster Storytelling Festival (1989-2008), and the North West International Storytelling Festival in Derry (1993-2000). She is currently the Director of the new Ghosts in the Glens Festival. She has been a member of the Cape Clear International Storytelling festival since its inception. Since 1992, she has travelled the world performing at international storytelling events, from the National Storytelling Festival (Tennessee) to the Australian and Canadian National Storytelling Festivals.

Paddy O'Brien: Born in Co Kerry he is a natural storyteller who has appeared at the Cape Clear Storytelling festival on three occasions including the first festival in 1994. He has also featured regularly at many of the other Irish storytelling festivals such as Slieve Bloom and Courtmacsherry.

Diarmuid O Drisceoil: He grew up in a bi-lingual home, speaking English and Gaelic, and listened to the stories of his wide family network for years. He draws his stories mainly from the Irish tradition but adapts them to suit his surreal sense of humour. He has been a great favourite with audiences as MC at the festival for a number of years. Diarmuid is the author of four books, three of which with his brother Donal. The most recent offerings "50 years have flown: A History of Cork Airport", and "Serving a City: The Story of Cork's English Market" have been widely acclaimed.

Jack Lynch: Jack has twice been the featured Irish storyteller at the Cape Clear Festival, and has been a regular teller at local arts festivals and at storytelling festivals – Cultra, Omagh, Scealta Shamhna, Slieve Bloom, Sperrins, and Courtmacsherry. He is a founder member of the Dublin Yarnspinners and of Storytellers of Ireland/ Aos Sceal Éireann.