The Ring of Kerry
Land and Sea Scapes
Magical Sounds of the Bagpipes
and onto Killarney Nat. Park

---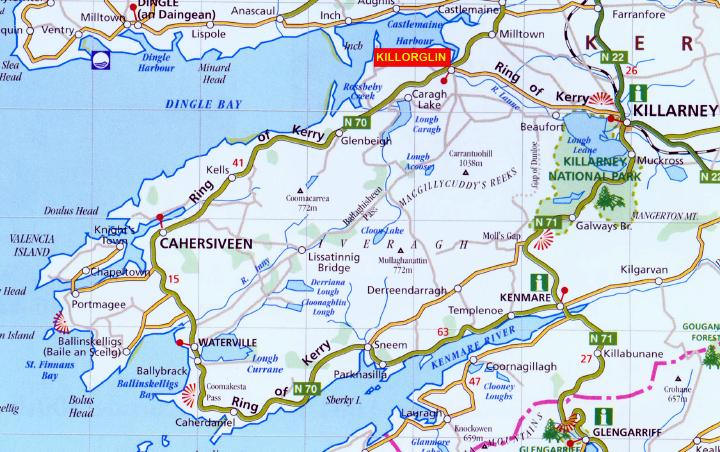 I have to admit. We thought the "Ring of Kerry" was an archaeological site. It was a scenic drive around a peninsula. The sights were breathtaking with lots of stops to take pictures. We saw beautiful waterfalls at the Killarney National park and, what seemed like, mile-high ancient trees.

At the end of the day, we stopped at Killarney to see the Muckross Castle and its garden.

Larry was the trooper taking in every chance to get out and walk ("20 min.") to all the sites. I, on the other hand, had a good morning, but by the afternoon, I was a "pooper," opting to rest in the comfort of our bus.

That night we had a pot-luck in one of the cottages. Unfortunately we have no pictures of that event.

Strange faerie folk in this magical forest
---
Muckross Castle and Garden

---
Gardens
---
Click Here for